It's been a busy winter as far as shoveling goes, and one day recently, mid-blizzard, I decided I was in need of a back pain relieving herbal recipe. A "Sore Back Salve" is what I ended up doing and it's all here (the shoveling and the salve making) in the video below. In case you'd like recipe in written form, you can find that right here.
The Sore Back Salve Video
In the Sore Back Salve video below, I take you through my shoveling "ritual", yeah that's what we'll call it, and also through all the steps for making a salve for back pain, or pain and injuries of any kind. Use it for burns, hangnails, to draw out a splinter, bruises, broken bones, joint pain, sprains, massage, dry skin, you name it.
The Sore Back Salve Herbal Recipe
You Will Need:
Beeswax
Olive Oil
Essential Oils of Lavender and/or Rosemary (or others of your choice)
Dried Herbs: Comfrey Root powdered, Thyme, Cayenne, St. John's Wort (if you don't have these herbs or essential oils on hand, they can be bought in natural food markets, or ordered online)
Dedicated sauce pan* for melting beeswax
Pyrex Glass Measuring Cup
Toothpick or two for stirring Essential Oils in
Unbleached coffee filter (or clean cotton cloth)
Recycled glass jars/lids to put salve in
Container to strain infused oil into (I used a large yogurt container)
*The reason for dedicating a pan strictly for melting beeswax, because the wax dries very quickly and is almost impossible to get off the pan.
The 9 Steps to Making Sore Back Salve
Step 1 – Add Herbs to 1 1/2 Olive Oil – 2T Cayenne, 2T Comfrey, 1/4 cup Thyme, 1/2 cup St. John's Wort.
Step 2 – Heat on lowest possible setting for 30 minutes. Watch closely to make sure no boiling happens. Stir often. Turn off heat when done.
Step 3 – While waiting for herbs to infuse, sterilize your salve containers by dipping them in boiling water and airing dry onto a clean towel
Step 4 – Also while waiting, warm the beeswax in the dedicated pan just until melted. If you need to, melt a bit again when oil is ready
Step 5 – After 30 minutes, strain oil into container, squeezing out the herbs. This is now your herb infused oil.
Step 6 – Add 1 part melted beeswax and 4 parts infused oil into Pyrex jar and place on lowest heat, until they are all melted together.
Step 7 – Add 1-2 drops of Rosemary EO and 4-5 drops Lavender EO, or to your liking.
Step 8 – Pour oil and wax mixture from Pyrex jar into the containers. Mix with the EO's a bit with a toothpick or dedicated spoon.
Step 9 – Wait until the salve has cooled completely (an hour or two) and lid. If the salve is too hard, melt it back down adding a bit more oil. Conversely, if the salve is too oily, add a bit more beeswax. Climate differences can alter the recipe.
That's it!! Now you can use this herbal recipe like I did after shoveling snow for 2-3 hours for 3 days in a row. I was beat and my back was sore. And after having this rubbed right in, I could feel the healing work – the pain was lessened and my back felt GOOD! It really did work for me – and I hope it will for all of you.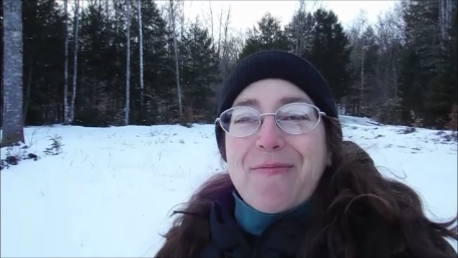 But don't limit it to just using it on your sore back; any injury or boo boo would benefit from these herbs:
Benefits for Sore Back Salve Herbal Recipe
Cayenne – pain relieving and anti-inflammatory
Thyme – antibacterial and anti-inflammatory
Comfrey – vulnerary (proliferates cell growth)
St. John's Wort – treats nerve pain, increases cell repair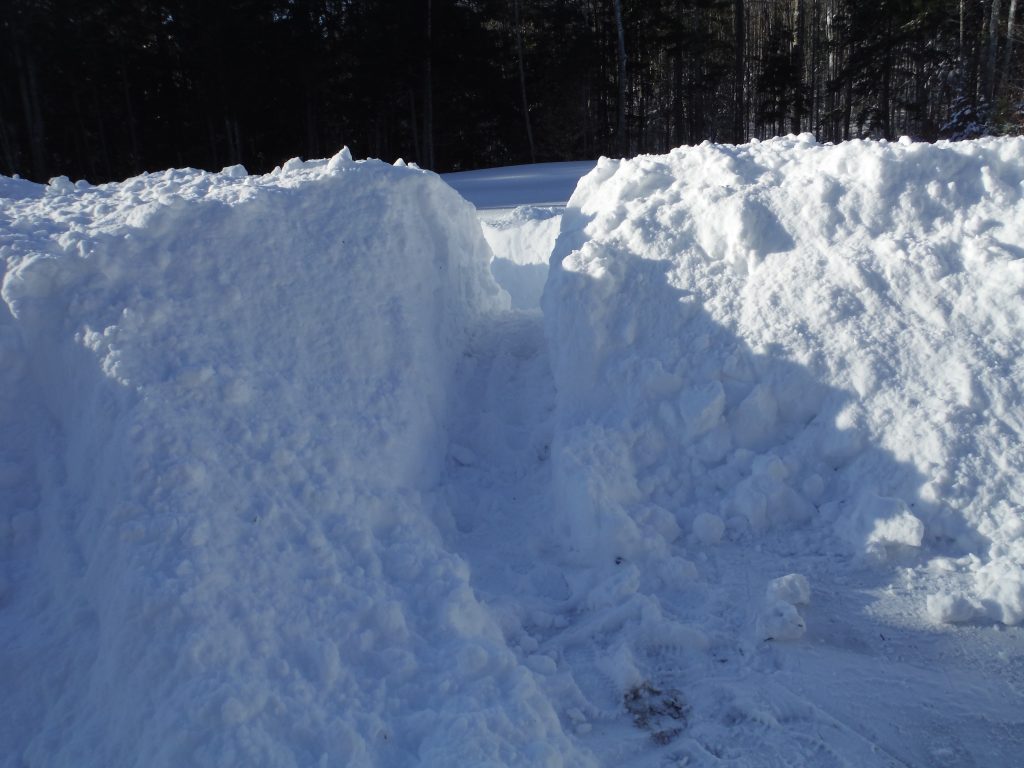 ****Be sure to get your free foraging eBook, "10 Wild Herbs for Ten Modern Problems"***