What a gorgeous sunny day here in Maine. Feeling so lucky to be outside and not be freezing or shoveling, which is pretty much what most of us spent our winter doing. By far the coldest, snowiest and longest winter of the 42 years I've lived here, spring right now is feeling like a balm to the soul.
As we straggle ourselves outside for some Vitamin D and fresh air before the bugs hit, I like to pay close attention to those of us who survived this past winter – OUTSIDE. These are the hardiest of the herbs around these parts and are already making themselves known in my yard – which still has snow in it.
Say hello to the spring's welcome wild herb survivors: Dandelion, Mullein, Evening Primrose, Strawberry Leaf with a bit of White Clover, and an unknown herb that is already proliferating itself freely.
Young Dandelion Greens; Just eat them! Possibly the best spring tonic ever. If you have a lot, slow roast the roots, grind up into a powder and brew (or boil 20 minutes) for some Dandy Root Coffee.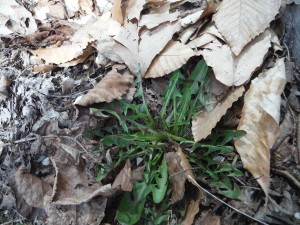 A very beleaguered Mullein plant, reminds me of the way I felt after this winter!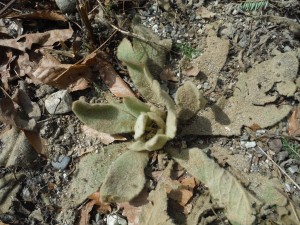 Evening Primrose at its tiniest, gearing up for its annual attempted take-over of the garden.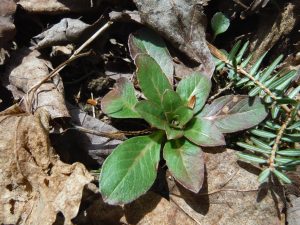 A bit of Wild Strawberry Leaf and brand new White Clover peeking out.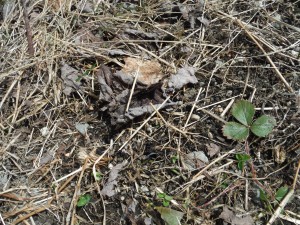 Who's this mysterious herb?  Anybody? So far it looks like it's going to have a good year; it's everywhere.